Frequently Asked Questions: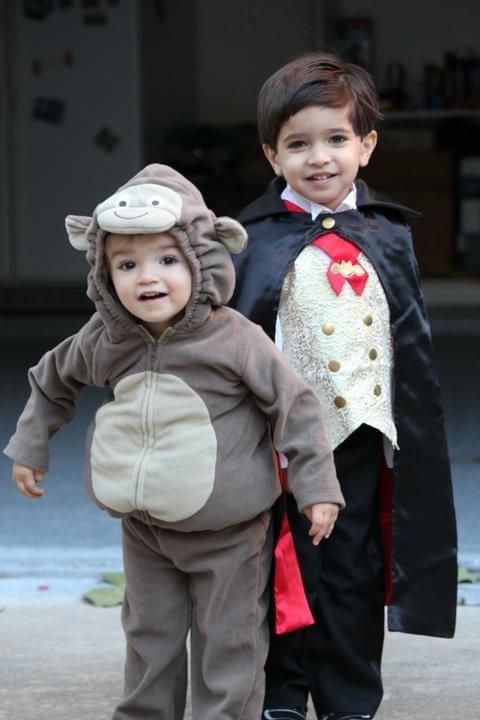 My child is Healthy so Is a Concierge Pediatrician really necessary?
Yes! We offer a truly personalized healthcare experience and feel that every child would benefit from a service tailored directly to them. Our goal is to provide a wellness plan for every child, starting from birth. Wellness visits play a crucial role in screening and preventing illness, promoting healthy behaviors, as well as keeping you informed about your child's growth and development. A small panel size allows us to really know our patients as well as give our patients access when they fall sick. Remember life is unpredictable and children can get sick anytime. The immediate availability of your pediatrician can prevent unnecessary urgent care visits and alleviate the hassle and stress that comes from waiting to be seen by someone who is not your child's pediatrician. At Pediatric Pod Concierge Pediatrics we provide the gift of time which allows us to address the needs of the moment in a calm, friendly environment. For children requiring subspecialty care, we arrange timely visits using our network of excellent local pediatric subspecialists.
Do you take Insurance?
Our Pediatrician is considered out of network and does not take insurance for any physician related fees. We value the Direct, Personal and High Quality care we provide your child. When insurance dictates how a pediatric practice is run, care tends to be rushed, impersonal and access to the pediatrician is limited.
Do I still need insurance?
Yes! Your membership is not a substitute of your insurance. We strongly recommend families to have insurance coverage for services we are unable to provide, like specialist care, hospitalizations, accidents, and emergencies. Insurance is also helpful in covering vaccine costs, outside laboratory services, and X-ray or imaging services. If you have a high-deductible plan, where you may end up paying out-of-pocket for most doctor visits, see if a membership with Pediatric Pod Concierge Pediatrics would offer greater value for your investment. If you are a member of a health sharing ministry or medical cost sharing community, check if our monthly membership is eligible for sharing. Even if it is not, you may find our membership provides more value than paying out of pocket at a traditional insurance practice. If you do not have insurance, we can assist you in finding lower-cost options for services we do not cover.
Tips on Insurance: We suggest choosing a high deductible insurance plan or PPO plan, this will allow us to coordinate your care best and you will not need referrals for specialists. HMO plans may refuse to pay for any services or prescriptions not ordered by an in-network physician.
Are you accepting new patients to your practice
Yes, we currently have openings in our practice. However, in order to provide personalized care to each patient, our space is limited. Once the practice reaches capacity, families will be placed on a wait-list and notified when a spot becomes available.
How do I join the practice?
Schedule a free, meet and greet call to discuss your healthcare needs. Dr. Khanum personally speaks with all prospective families prior to signing up. This complimentary consultation provides an opportunity for both parties to determine if they will be a good fit for one another.
How do I pay for membership?
Membership fees are charged to your credit card on a monthly basis.
Can membership be canceled?
Yes, membership can be canceled at any time provided a 30-day notice is given.
What is covered in your membership?
– Annual visits (Regular check up appointments as recommended by the American Academy of Pediatrics and 12 sick/follow up appointments per year).
– Access to the physician via phone, email or text during work hours and by phone for urgent matters afterhours.
Do you offer vaccines?
Yes, and we work through a 3rd-party vendor (Vaxcare and VFC) that allows us to accept most insurances for vaccines. Cash pay vaccines are also available.
We have a strict vaccine policy and all vaccines are administered based on the AAP guidelines.
What is not covered with my membership?
In house labs (Rapid strep, Rapid Flu, Urine analysis), Immunization administration fees, Newborn screens done in the office and nebulizer treatments are not included in the membership. Any out-of-office procedures, labs, or medical services from other medical providers such as specialist visits and in-patient hospitalizations are also not covered in membership and will be billed to your insurance by those providers.
If my child is admitted to the hospital will Dr. Khanum care for him/her?
Children admitted to the hospital are taken care of by inpatient hospitalists, who are experts in hospital-based care.
What if my child gets sick when we are out of town?
We specialize in personal and intimate relationships with our patients and parents. In knowing the child's medical history, long-distance care, and virtual (Telehealth) visits can be utilized.
What happens when Dr. Khanum is sick or on vacation?
We will do our best to notify families in advance of any planned absences. Dr. Khanum may still be available via email, phone, and text during her absence. In the event that she is not available via these communication outlets during her absence, or if your child requires a sick in-office visit, Dr. Khanum will try to arrange a covering physician or your child will need to go to the urgent care.