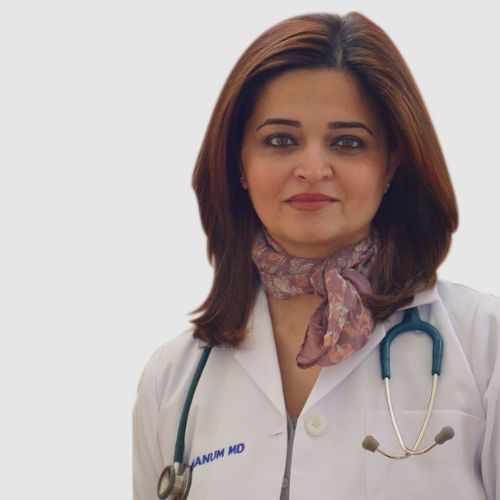 Houstonia Top Doctors 2022
Houstonia Top Doctors 2021
Houstonia Top Doctors 2019
Houston Health Department Champion Provider 2019
Immunization Champion Award 2019
Houston Texas Top Doctors 2018
Houston Health Department Champion Provider 2017
Houstonia Top Doctors 2016
Houstonia Top Doctors 2015
Dr. Khanum, Dr. Aida or Dr. K as some patients call her has lived in Houston since 2003. She completed her residency in Pediatrics at SUNY Upstate Medical University in Syracuse, New York. She continued her training by completing a Fellowship in Academic General Pediatrics at Baylor College of Medicine. Simultaneously, she completed a Masters in Public Health from UT School of Public Health. She has practiced in the Greater Houston area as a Board-Certified Pediatrician since the completion of her training in 2003. Through her 19 years of experience, she has seen first-hand how parents juggle their personal and professional lives. She found a need for a pediatric clinic that was in an easily accessible location within one of the busiest hubs of Houston – the City of Bellaire. This need, along with her desire to establish a practice with a neighborhood feel, led to the creation of Pediatric Pod. Dr. Aida Khanum is a mother to 3 active young boys and lives with her husband and family in the City of Bellaire. She is involved in the local School and community. She speaks multiple languages including Spanish, German, Urdu and Hindi. She has travelled to various parts of the world – Southeast Asia, the Middle East, Africa, Europe and Central America – but is very proud to call Houston her home. Dr. Aida Khanum stands out with her experience, wealth of knowledge, and desire to provide the best loving care possible for her patients.
The Woman's Hospital of Texas
Children's Memorial Hermann Hospital